Holiday Catering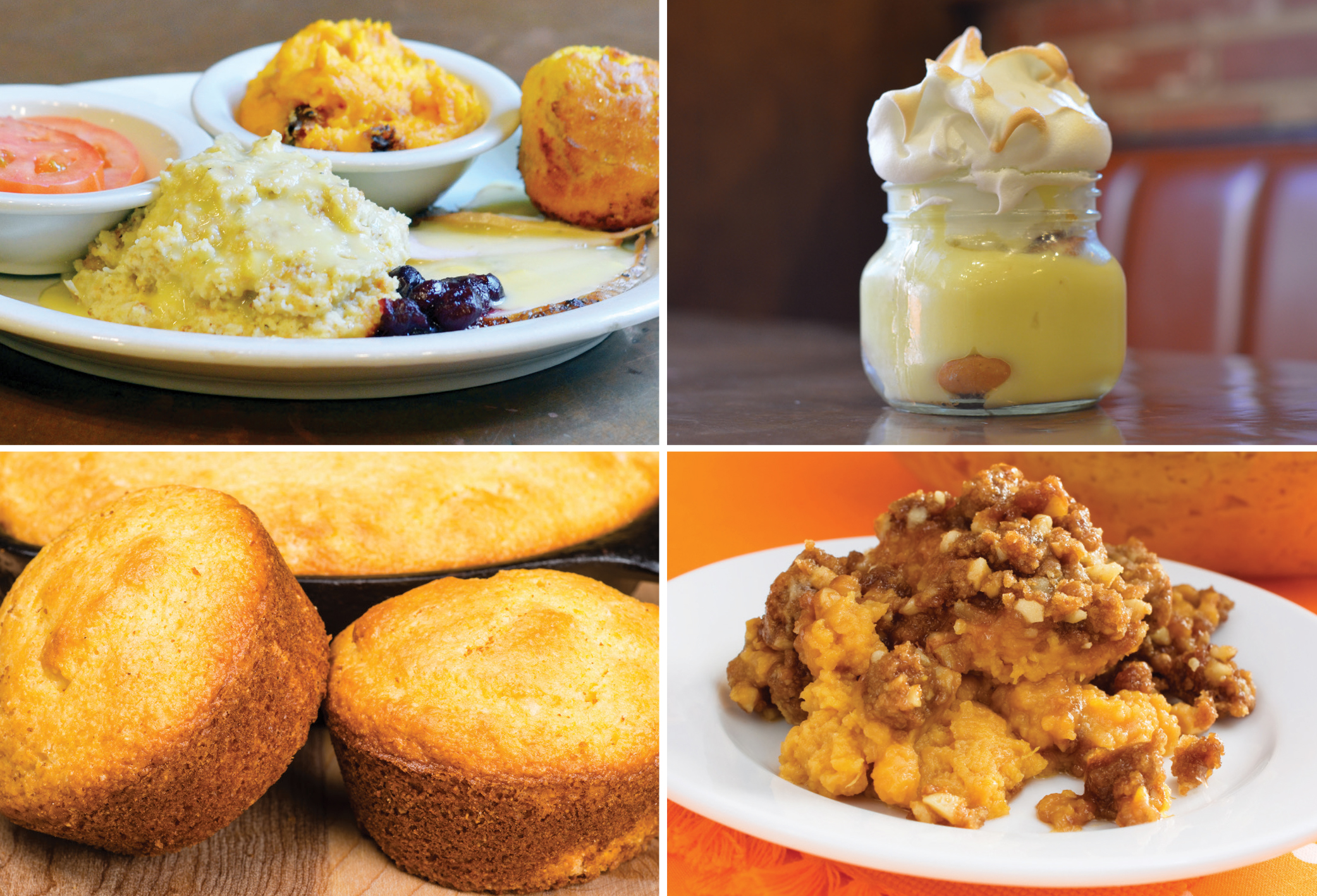 Looking for a great home cooked meal without all the work? Then Country's Catering is what you're looking for!
What's the best part?
It's Easy!
Your catered holiday meal comes with all serving and eating utensils. Our new containers keep hot food hot and cold food cold. All you have to do is pop the top and enjoy. You don't even have to return anything – you keep the coolers, utensils and leftovers.
Special Holiday Catering:

TURKEY & HAM PACKAGE – FEEDS 20 PEOPLE:
Our popular smoked turkey and ham package includes: cornbread dressing, cranberry sauce, sweet potato soufflé, southern green beans and rolls. Feeds 20 people – $14.45 plus tax per person. ($289.00 plus tax)
Add dessert for $3.50 per person + tax

SINGLE HOLIDAY ITEMS:
Whole Smoked Turkey (Feeds 10-12 People) $40.95
Smoked Ham – (18-20lbs) $73.00
Cornbread Dressing – (Feeds 18-22 People) $35.95
Sweet Potato Soufflé – (Feeds 18-22 People) $35.95
Southern Green Beans – (Feeds 18-22 People) $35.95
Squash Casserole – (Feeds 18-22 People) $35.95
Banana Pudding – (Feeds 18-22 People) $35.95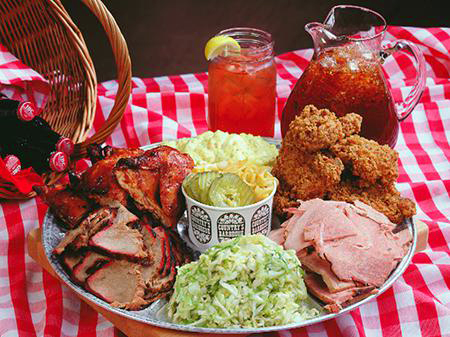 Need a Party Tray?
Forget those boring cheese and fruit trays from the grocery store. Bring something everybody really wants to eat.
Food trays from Country's Barbecue are a great way to take that small gathering to the next level. You'll be the life of the party when you walk in the door with a tray of our pork, beef or ribs!
Need It Delivered? No Problem.
Delivery charge $30.00 within a 15-mile radius of restaurant – additional delivery charge will be added for all deliveries outside that area.
Want To Customize Your Holiday Cater?
Don't see what you need? Call us and we'll customize a holiday food package specifically for you.
Call us at (706) 845-9687.