Wedding Catering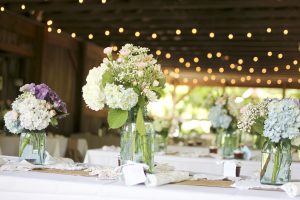 Congratulations on your upcoming wedding! We want to help feed all of your hungry guests!
We bring the party to you.
Our wedding barbecue catering service is easy. We've catered more weddings and rehearsal dinners than we can count – from small, private affairs to blowout receptions of 200+ people. There's really no size wedding we can't handle.
Take a look at our pricing options below, these are our standard packages (and most popular!) If you don't see what you want exactly, call us! We'll customize a package just for you! Remember, if it's cooked on the grill, we can usually do it!
Yes! We not only cater receptions, but also engagement parties, rehearsal dinners, and showers. We can handle any portion of your catering, and for any size of party.
GET A QUOTE!
BBQ Wedding Catering Services Pricing
OPTION 1:
Chopped Pork
Texas-style Smokey Beans
Potato Salad
Coleslaw
Mini Corn Muffins
OPTION 2:
Add brisket to the menu above
OPTION 3:
Boneless Chicken Breast Grilled On-Site
Choice of: Collards or Southern Green Beans (Choose One)
Choice of: Squash Casserole, Garlic Mashed Potatoes, or Mac & Cheese (Choose One)
Green Salad
OPTION 4:
Sliced Pork Tenderloin With Honey Glaze Grilled On-Site
Mac & Cheese
Southern Green Beans
French Bread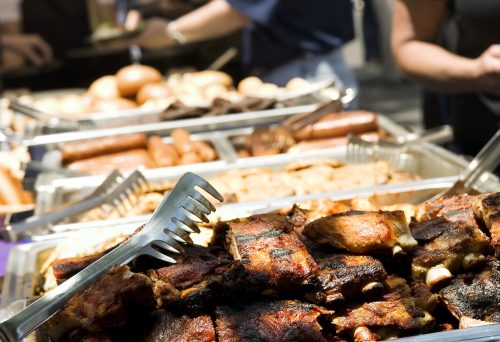 All menus above include tea. No plates, flatware, glasses, napkins or linen are included in these prices – these may be priced upon request. The number of servers are based on guest count – usually one server per thirty guest – and charged per server per hour.
What do I need to do?
Just tell us how many people you plan to feed at your wedding, reception or shower and we'll take it from there.
Customize Your Catering Package
Don't see what you need? Call us and we'll customize a wedding cater package specifically for you.